Training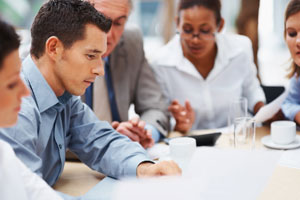 The NDIA is the world leader in indigent criminal defense investigator training, with members from the U.S, its territories, Canada, and Europe. It continually evolves to meet the needs of the ever-changing world of criminal defense, offering training not only to investigators, but to paralegals, sentencing specialist, private investigators, and mitigation professionals as well as.
You do not have to be a member to attend, but you must be employed in the area of indigent criminal defense investigation. We offer training in all areas of criminal defense investigation, including, but not limited to:
Crime Scene & Accident Reconstruction
E-Discovery
Interviewing
Report Writing
Records Retrieval
Ethics
Mitigation & Sentencing Advocacy
Forensic Sciences, i.e. Ballistics, Fingerprinting, DNA, Trace Evidence, Tool Marks, Bite Marks, etc.
Specialized Investigations, i.e. Homicide, Rape, Gang, Drug, White Collar, etc.
Technology, i.e. computer, cell phone, website forensics; cell phone records and triangulations; etc.
Internet Resources
International Investigations
Social Media and Networking, i.e. Facebook, Yelp, Twitter, MySpace, Flckr, etc.
Video Sentencing Preparation
Mental Health and Substance Abuse
Innocence Project Advocacy
While we train state and local indigent defense professionals too, the NDIA works closely with the Federal Public Defender System in order to offer Federal Training Tract topics and updates on federal legislation. In fact, the day prior to the commencement of every NDIA national conference, the NDIA and the Federal Public Defender System sponsor "Federal Training Day" exclusively for Federal investigators, paralegals, and mitigation specialists from around the United States and its territories.
And, while you learn at the conference, you will also have unlimited opportunities to network with hundreds of the best criminal defense professionals in the business. While you are there think about joining the NDIA and becoming a member of the best indigent criminal defense investigator organization in the world.